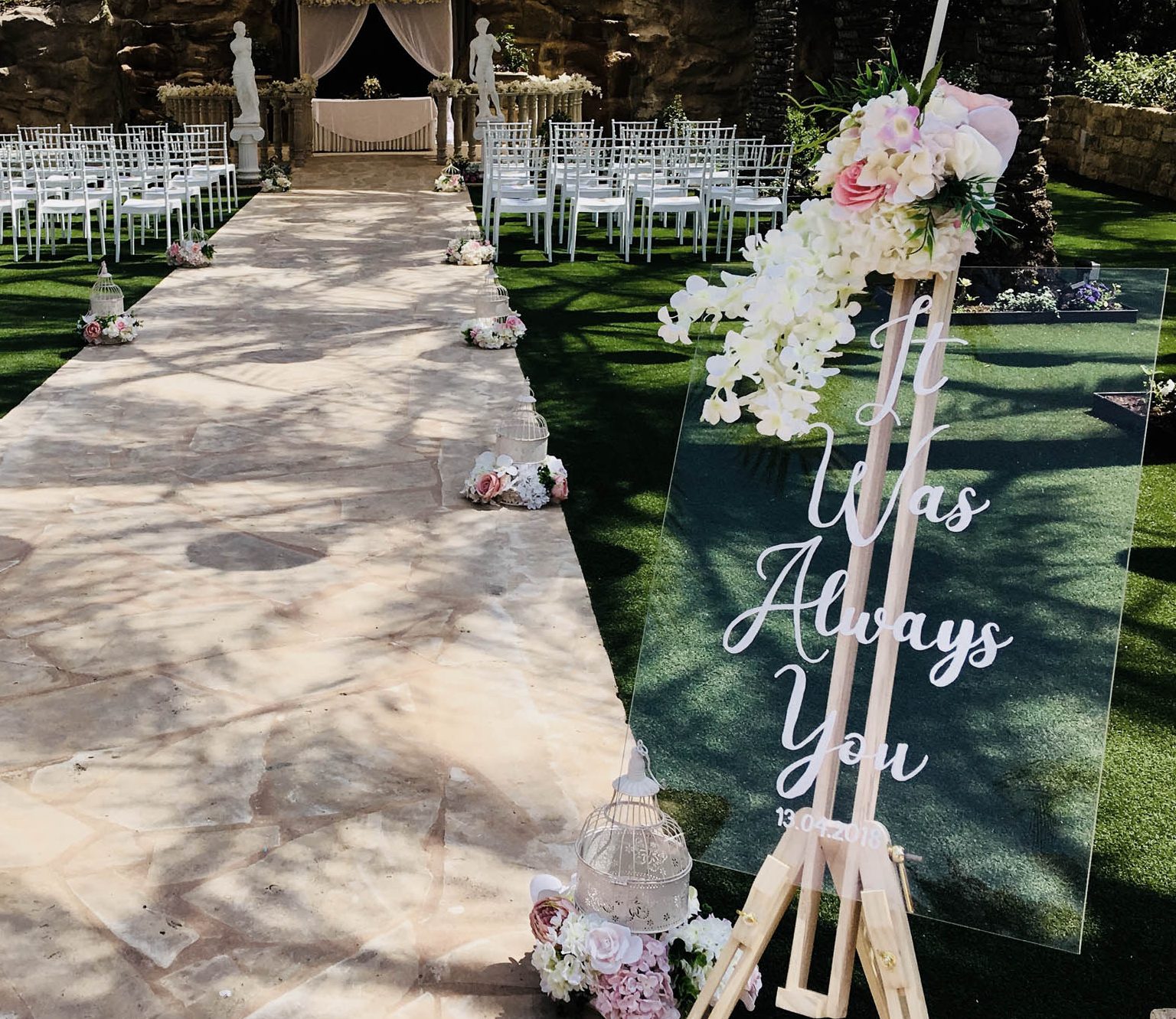 Getting Personal
There are many ways to personalize your wedding, and signage is one of the best tools you can use in order to accomplish this.
One trend I have noticed lately is that there is more to ceremonies now than a Welcome sign. Your guests arrive before you and they have time to mingle and also have a look around your ceremony venue.
So what better place to put some signage that truly represent who you are… or to convey a special message.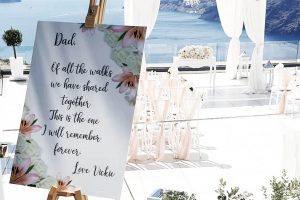 BIG SHOUT OUT TO YOUR DAD OR MUM!
Whoever you have walking you down the aisle, place a beautiful sign at the start of the aisle for them to see. The most popular one is the "Of all the walks we have done together, this is the one I will cherish forever!" – This can also then be given to them as a lovely reminder of the day.
ADD A BIT OF HUMOUR
You could have a great song lyric, or some sort of quirky tongue in cheek wording. Is there a saying you say a lot that your friends tease you about.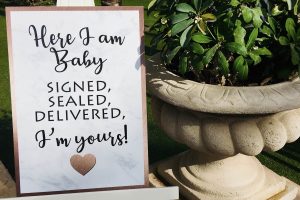 Or what about some lyrics from a song that makes you both think of one another.
BACKGROUND STORY
Why not list the important dates that have happened in your lives together…. The day you met, kissed, first date, first holiday, engagement. This is also such a great idea as you could then hang this sign in your home and it reminds you of your gorgeous day and also reminds the other half when they have to buy an anniversary gift.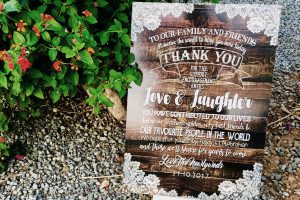 MESSAGE TO YOUR GUESTS
Maybe you can thank them,
or inform them that they can sit anywhere. This is also a great place to share your wishes when it comes to social media.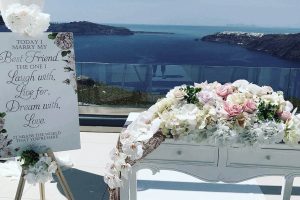 MESSAGE TO YOUR OTHER HALF
Maybe surprise them with a sign they are not expecting…. Telling them how much you love them, or how happy you are to be with them. The "Today I marry my best friend…" sign is a lovely dedication to your partner.
You can literally have anything you would like on a sign (I have even done a "This sh!t is getting real" sign once for a wedding). Get a pen and paper and write all the ideas and then put it away for a few days. Once those days are up, come back to the list…. Do any of these still mean something to you? If so, then that is what you need for your Aisle sign.