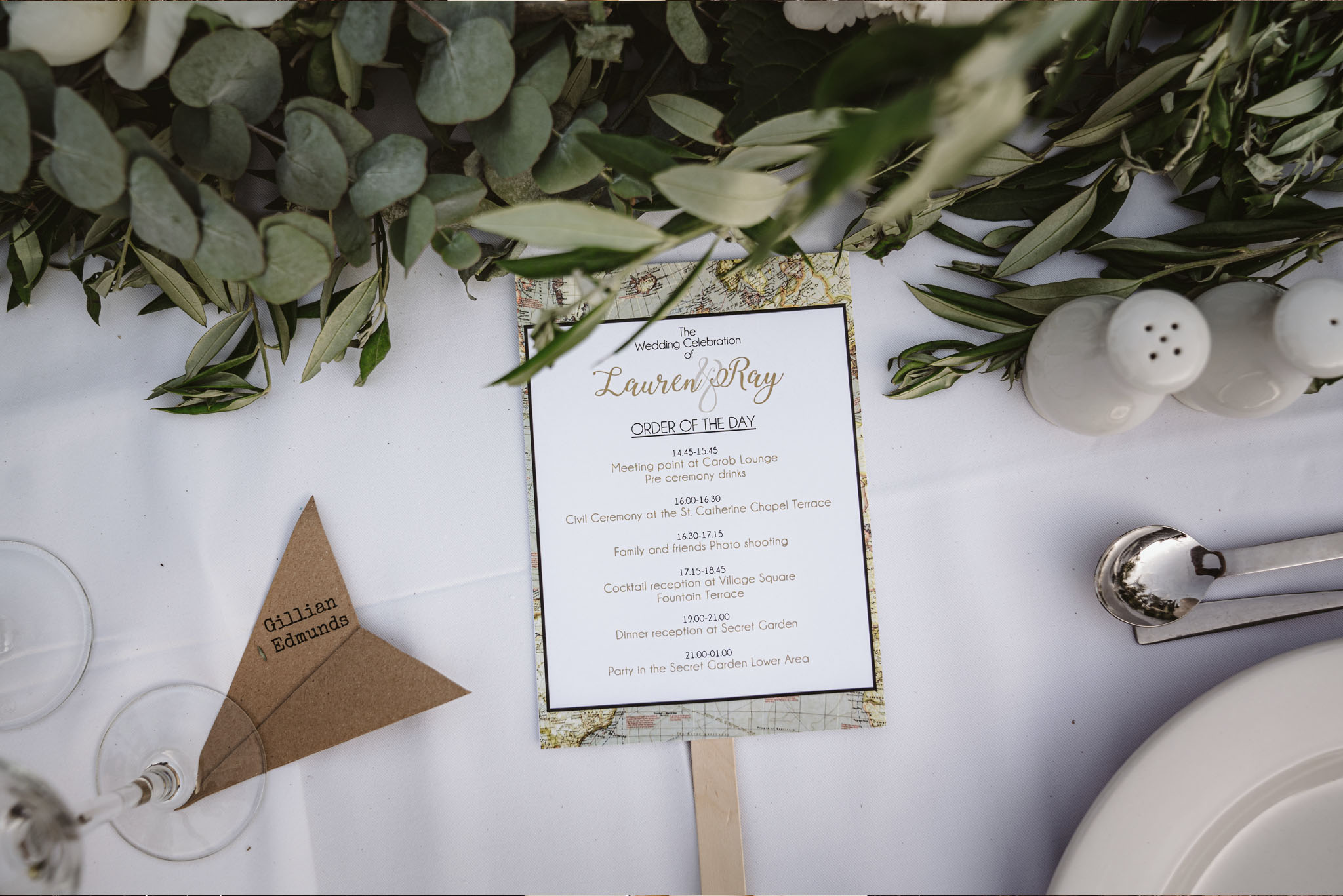 I'm a big fan
When you are getting married in Cyprus, it can get hot… like really hot. Sometimes there is shade at the venue, but even in the shade it is still hot. So the gorgeous Paddle fans have been quite popular as an added bit of stationery to have for your wedding.
You can go for single sided Paddle fans that have a design on one side, or you can go for the double sided Paddle fans.
You need to remember that this Paddle fan is going to be held most of the day, so this is a great tool to use to get a message across to them, or to have the Order of the day on.
Here are some ideas on what to have on your Paddle fans
ORDER OF THE DAY
Like I said before, your guests are holding this most of the day so to have the Order of the day on them is a great way to keep your loved ones informed on what is happening on the day or where they need to be.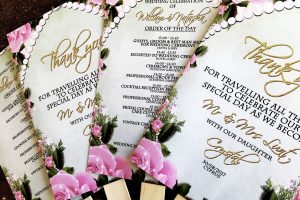 WELCOME & THANK YOU
Even having a small message on them, either Welcoming them to your special day or Thanking them for being there. These Paddle fans are perfect as a little keepsake of the day for your guests… so having a lovely message for them would be perfect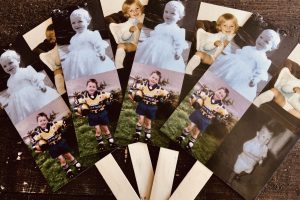 PHOTOS
If you want to make your guests have a little giggle, why don't you put some photos on there… of you as a baby, child – or those great teenage photos before we learnt about filters. Another idea is to put your love story on there… your guests will be sitting for you at your wedding ceremony so give them something to read and learn…. Maybe they don't know the backstory to your relationship.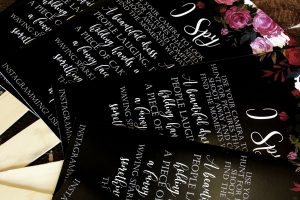 I SPY ANYONE?
You could give them a fun challenge for the day. Maybe fun things they have to capture on their phones, or fun dares that they can tick off when done. Make it fun!
Paddle fans have a lot going for them, they can be part of your décor, be classed as a favor, can inform your guests on useful information AND keep them cool at the same time…. Now that is what you call multitasking!!!